Home • About • Meet Our Veterinarians
What is a Veterinary Dental Specialist
Veterinary dentists are specialists trained to treat dental, oral and maxillofacial disease. A dental specialist has successfully completed years of residency training and rigorous testing of their academic knowledge, as well as technical and surgical skill. A Diplomate of the American Veterinary Dental College (AVDC) is "a veterinarian who has been certified by AVDC as having demonstrated specialist knowledge and expertise in veterinary dentistry as a result of completing the AVDC training requirements and having successfully passed the AVDC examination. AVDC is recognized as the specialist certification organization in veterinary dentistry in North America by the American Board of Veterinary Specialties."
Visit the American Veterinary Dental College website.
---
Donald Otten, DVM
Diplomate, American Veterinary Dental College
Member, Foundation for Veterinary Dentistry
Board Certified Veterinary Dentist ™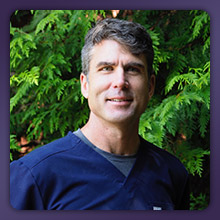 Dr. Otten graduated from the University of Minnesota Veterinary College of Veterinary Medicine. After starting out as a large animal veterinarian for several years, he transitioned to small animal general practice and for the next 10 years he worked in Coeur d'Alene, Idaho and then in Truckee, California. Having worked in general practice for years, Dr. Otten has experienced the evolution and advancement of dentistry and oral surgery. He completed his dental residency at Arizona Veterinary Dental Specialists under the guidance of two respected and experienced veterinary dentists and oral surgeons, Dr. Chris Visser and Dr. Curt Coffman.
Dr. Otten's practice includes the full range of dentistry and oral surgery including endodontics, periodontics, orthodontics, prosthodontics, maxillofacial trauma and oral cancer surgery. He is available by phone and email to consult with regards to dental x-rays, and helping with making dental and oral surgical decisions as well as building and improving your dental service. He is looking forward to providing the community with advanced dentistry and oral surgery procedures.
As of September of 2021, Dr. Otten became the owner of Animal Dental Clinic after purchasing the practice from Dr. Battig. They continue to work together and provide care to patients just as before, but now in slightly different roles.
When not working, Dr. Otten enjoys traveling, hiking, climbing, cycling, yoga and photography. Dr. Otten shares his free time with his wife Jessica, and their border collies, Arya and Finn, and cats, Riku and Sashimi.
---
Jean Battig, DVM
Diplomate, American Veterinary Dental College
Member, Foundation for Veterinary Dentistry
Board Certified Veterinary Dentist ™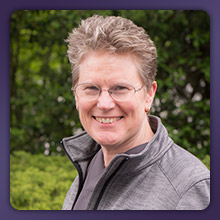 Dr. Battig grew up in Salem, and attended Brigham Young University where she received a BS in general science. She received her doctorate of veterinary medicine from the Oregon State College of Veterinary Medicine in 1985. After working as a State Veterinarian for greyhound and thoroughbred race tracks, she moved to Fairbanks, Alaska in June of 1990. She worked for several years at other veterinary clinics in the Fairbanks area, as well as other communities around Alaska. In January 1998, Dr. Battig opened Chena Ridge Veterinary Clinic, which is still in operation in Fairbanks today.
In 2002, Dr. Battig began her path of becoming a Board Certified Veterinary Dental Specialist, which had always been a passion of hers. She completed her extensive program in March 2011, and is excited to now be working as a Dental Specialist. Her recent move back to Oregon, along with the purchasing of the Animal Dental Clinic, has created the ideal setting for her. Her two dogs, Cajun and Peanut, are excited to be a part of the Animal Dental Clinic family as well.
Dr. Battig sold the practice to Dr. Otten in September of 2021 and they continue to work together to provide unwavering care for their patients. Dr. Battig is a member of several Veterinary Organizations, including:
---
Sarah Bonner, DVM
Diplomate, American Veterinary Dental College
Member, Foundation for Veterinary Dentistry
Board Certified Veterinary Dentist ™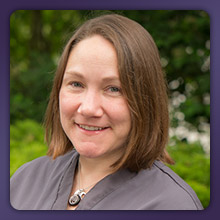 Dr. Bonner is originally from the San Francisco Bay area . Drawn mainly to the beautiful campus and the fact that the mascot is a banana slug, Dr. Bonner attended University of California, Santa Cruz where she took care of a lizard colony, played lacrosse poorly and earned her BA in psychobiology. Following this she moved to Arizona where (after getting over her little fainting at the sight of blood problem) she started her first job in the field as a veterinary assistant for a board certified veterinary dentist. Dr. Bonner received her veterinary education at the University of California, Davis and graduated in 2007. Following this she spent a year in a small animal rotating internship at the University of Minnesota during which time she strengthened and solidified her interest in dentistry and oral surgery. Dr. Bonner then relocated (again!) to Philadelphia where she spent three years at the University of Pennsylvania completing her residency in dentistry and oral surgery. In 2012 Dr. Bonner became a diplomate of the American veterinary dental college. Following her residency she it would be fun to move all the way back across the country back to California and had been working in the East SF Bay Area since 2011 until recently relocating to the Portland area with her family.
What Dr. Bonner enjoys most about working in the specialty of dentistry and oral surgery is the true difference the quality of life that owners can see following treatment. She particularly enjoys palatal surgery, surgical management of oral tumors and endodontics.
When she is not improving lives one tooth at a time, she enjoys spending time with her husband, who grew up in the Portland area, and her extremely adorable and hilarious son and daughter. They share their home with 2 new kittens Tandoori and Tonks and a Russian tortoise named Gummybear. In her spare time Dr. Bonner loves to read, hike and relax.
---