Home • About • Client Care Staff
Client Care Staff
We Love When Pets Smile!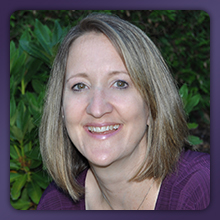 Traci
CVT/Practice Manager
Traci joined the team at Animal Dental Clinic as Practice Manager in 2014. Traci has been around animals her whole life. After graduating from Portland Community College in Veterinary Technology, she started her career in veterinary medicine as a Certified Veterinary Technician in a mixed animal practice, Traci eventually transitioned to small animal practice and became interested in practice management. Traci worked in practice management for 10 years and was thrilled to take a teaching position in 2011 at Sanford Brown College in the Veterinary Technology program, where she taught veterinary technician students from all over the Portland/SW Washington area. Traci loved the opportunity be an educator and to create a bright future for veterinary practices in our area, and remains an integral part of this tight knit veterinary community in Portland. Traci is also very pleased to have found the loving work family at Animal Dental Clinic, where she facilitates client care, day-to-day operations at the clinic and occasional snuggles with our wonderful patients. In her spare time, Traci enjoys running, cycling, riding her 28 year old Quarter Horse Ellie, and spending time with her husband, daughter and 2 cats, Squinty Mitten Paws and Wilson.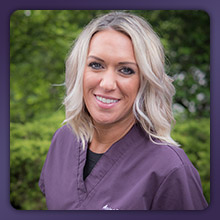 Ola
Client Care Representative
Ola is a NW Oregon native and started working the veterinary field in 2007 as a client care specialist. She joined the team at Animal Dental Clinic in 2015. Ola especially enjoys joyous reunions between owners and patients at the end of each procedure day and the happy hugs and kisses that ensue. In her free time, Ola enjoys live music, being on the water and spending quality time with her husband and four dogs, Hoss, Jake, Pipi and Jojo.
Samantha
Client Care Representative
Veterinary Assistant
Samantha grew up in the Grants Pass area. She started working with wildlife rehabilitation in 2010. She then transitioned into a general practice working as a veterinary assistant in 2014. She moved to the Portland area in 2016 and joined our team as a Customer Service Representative and Veterinary Assistant.
She has always owned an assortment of pets in her life. She currently owns a sweet kitty named Titan and a mastiff mix named Violet. In her spare time she enjoys reading, spending time with family and traveling.