Home • Advanced Pet Dental Care • Prosthodontics and Restorative Dentistry
Prosthodontics and Restorative Dentistry
Prosthodontics
Dogs and cats need strong teeth to pick up objects, chew and play. When a tooth is injured or at increased risk of fracture, our team may recommend adding a crown to your pet's treatment plan. Crowns, made of metal alloys or zirconia, are custom-made for each individual tooth, and can provide peace of mind that your pet's tooth is as strong as it can be.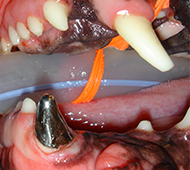 Metal Canine Crown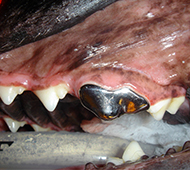 Metal Premolar Crown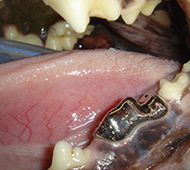 Molar Crown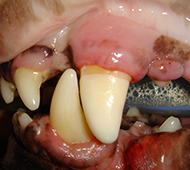 Zirconia Canine Crown
Restorative Dentistry
For teeth with congenital and developmental defects, we are able to use restorative dentistry in order to make the tooth viable and fully functional. Our team uses composite resins that match the color of the tooth, making it look as natural as possible.